Sex on the beach 18
Benötigtes Zubehör:
Big Ice Cubes
Crushed Ice
Blender
Hurricane Glas
Zutaten: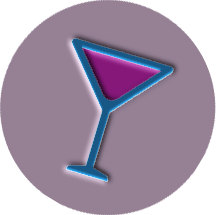 Ein interessante Variante des Sex on the Beach

Sex on the beach 18

Cocktail

Zubereitung / Mixanleitung:

Alle Zutaten im Shaker gut schütteln und in das Glas mit ein paar frischen ice Cubes abseihen.

Zur Deko: Physallis, Orange, oder was jeder mag, lasst eure Phantasie spielen

schmeckt nach mehr....
---
Wenn Ihr für das Sex on the beach 18 Rezept Hilfe beim Mischen benötigt oder für eine Zutat ein passenden Ersatz bzw. alternative Zutaten sucht, dann fragt einfach in unserem Cocktail Forum nach. Dort helfen wir dir!
---
Dieses Rezept wurde eingegeben vom Community-Member

tom

. Variante zum Rezept Sex on the Beach bei Cocktails & Dreams.